Click Below To Watch Video:
A Tube journey is the norm for millions of London commuters but the Prince of Wales and Duchess of Cornwall have only just taken their first joint trip on the Underground.
Charles and Camilla celebrated the 150th anniversary of the capital's transport network by touring a small part of it and visiting some stations on Wednesday.
The Prince and Duchess travelled by Tube riding for a few minutes just one stop from Farringdon to King's Cross on a Metropolitan line train.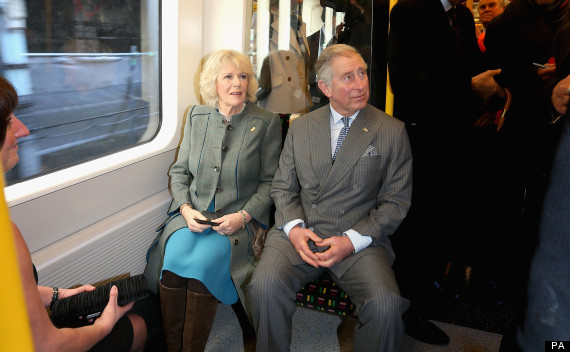 The royal couple were given specially designed oyster cards celebrating the Tube's anniversary
Charles last travelled on the Tube network in April 1979 when he opened the first stage of the Jubilee line, while Camilla is thought to have used the London Underground (LU) in the past.
They both qualify for a Freedom Pass for the over-60s, but their oyster cards had £10 credit for the journey, which costs £2.10. The cards are expected to be retained by the Royal Collection.
Although the train was empty, members of the public boarded at Farringdon along with the royals but a group of policemen standing further down the carriage meant commuters could not reach the heir to the throne and his wife.
Camilla sat opposite Metropolitan line manager Angela Back and speaking about the immaculate train said: "Very nice, very smart."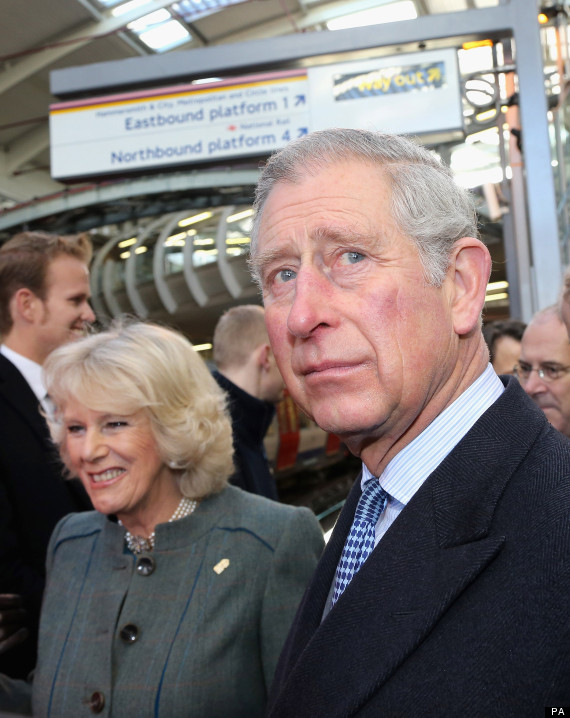 The short journey was to mark 150 years of London Underground
"Just one stop?" Charles asked Tube bosses when he and the Duchess arrived at King's Cross station after their three-minute trip from Farringdon.
Prior to boarding, Howard Collins, the Tube's chief operating officer, asked Charles if he would like to drive the train - as he did a year ago during the Bombardier factory visit.
"I will do as I'm told," Charles jokingly replied.
Spotting the media waiting on the same platform, he asked: "Are you all coming on the train?"
They seem to be having fun anyway!
huffingtonpost