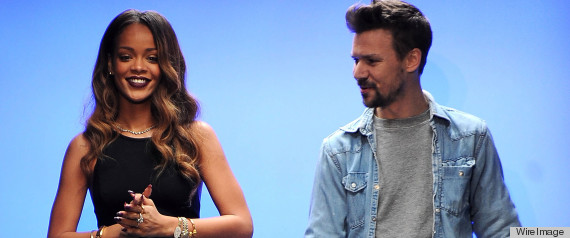 "Rihanna's collection for River Island as brought forth in the London fashion week was a horror show," wrote The Daily Beast.
"It wasn't Rihanna Plane levels of bad, but it wasn't great," wrote Pedestrian TV.
Here's a few reasons we think it didn't go so well:
RiRi was an hour late for her nine-minute fashion show. We know timeliness isn't de rigueur during fashion week, but making attendees wait a whole hour? Even we can't pretend to check emails on our iPhones for that long.
Nipple-baring, crotch-flashing mesh outfits and bra tops aren't exactly what a stylish gal wants to throw on for a casual night out. The entire collection was a wardrobe malfunction waiting to happen.


The whole thing was a little too heavy on the nineties vibe. It doesn't get more literal than a Baywatch-inspired red one piece.


The River Island show wasn't part of the official London Fashion Week lineup. Unlike Katie Holmes' Holmes & Yang line and Victoria Beckham's critically-acclaimed collections that occupy respected slots on the schedule, Rihanna's clothes were already at a disadvantage before the show even started.


Cara Delevingne sat front row. The 20-year-old model of the moment has become one of our favorite fashion girls, so it's a little disconcerting to see her becoming besties with a woman who tweets things like this.


Rihanna didn't technically design the clothes. The singer worked with designer Adam Selman via email and phone calls and then attended fittings after samples were made, according to Vogue UK. So, um, did she even touch the fabric she draped the models in?
So there you have it. It wasn't the most seamless transition into the fashion world (get it?), and we have a feeling that shoppers won't be very forgiving either.
The question is: What did you think of Rihanna's debut collection for River Island? Take a look at some photos below and sound off in the comments!
PHOTOS: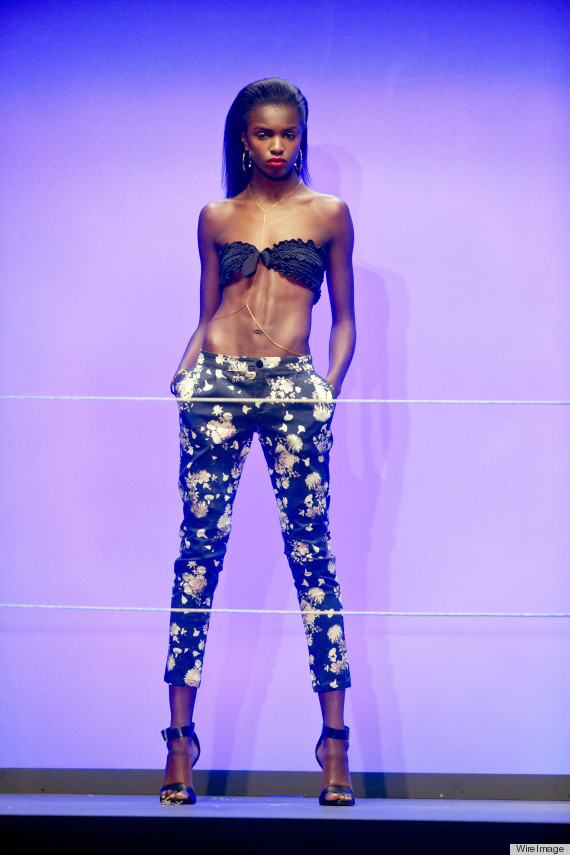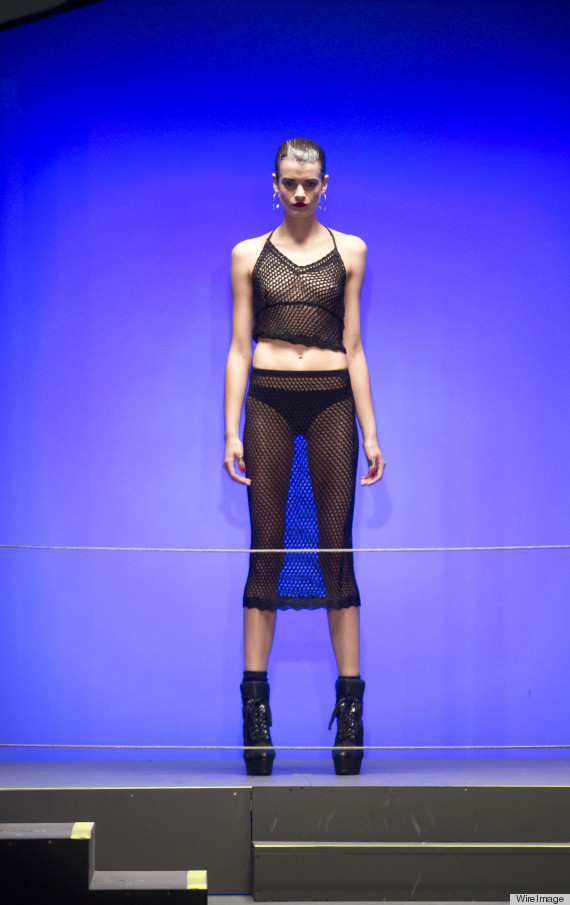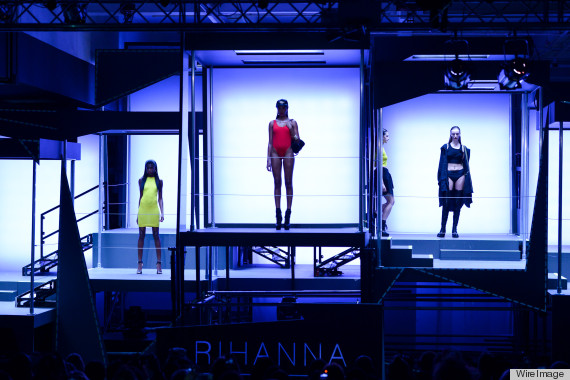 huffingtonpost