'The Paris sieges are over. All gunmen are dead and all hostages are alive' - AFP quotes 'official spokesman'.
The Kouachi brothers suspected of carrying out the attack on Charlie Hedbo newspaper in France have been killed by security forces.
Gunfire and explosions had been heard at a print works north of Paris, where security forces had encircled the two suspects.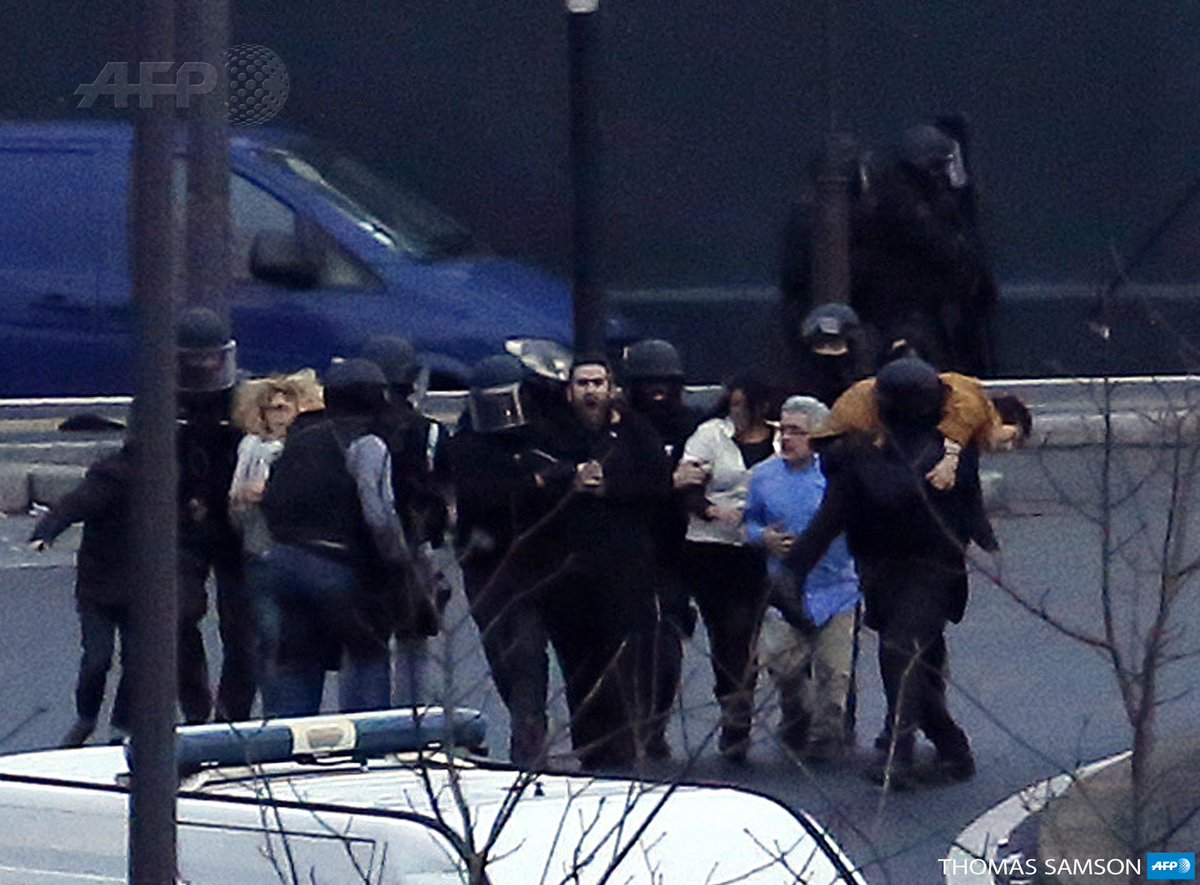 First image of the hostages being freed in Porte de Vincennes.
Meanwhile, French police have stormed a Jewish supermarket in eastern Paris killing another hostage taker, believed to be Amedy Coulibaly.
After several explosions, police stormed the shop in Portes de Vincennes and several hostages exited the store shortly afterwards and were taken to safety.
The suspects are reportedly connected to Said and Cherif Kouachi, who carried out the Charlie Hebdo attack in Paris, killing 12 people.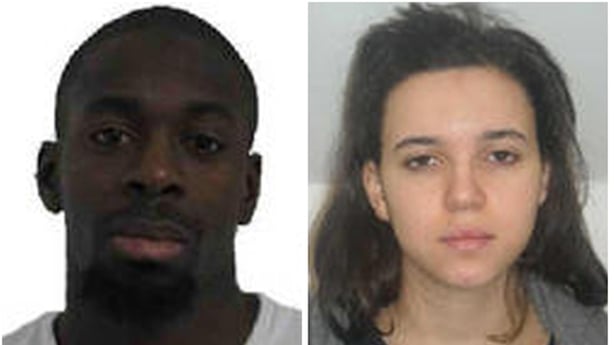 PHOTO: Police released an image of Coulibaly, 32, and Hayat Boumeddiene, 26, who were suspected of being involved in the attack