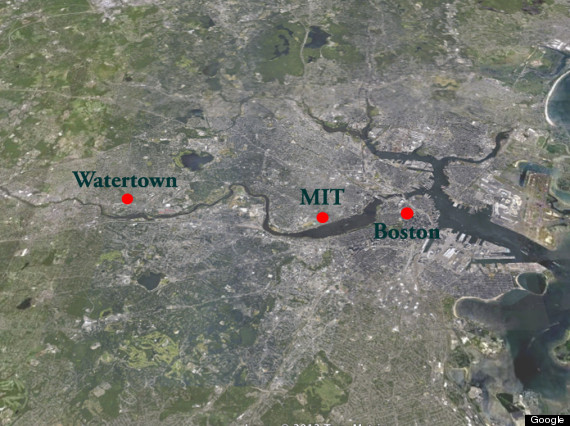 MIT tweeted that a suspicious package had been found and stressed that students should stay inside.
An unidentified man suspected in the Boston Marathon bombings on Monday died after a frantic crime spree late Thursday night and early Friday morning. His accomplice is currently at large, and considered armed and dangerous.
At a press conference early Friday, Boston police officers confirmed that the pair are believed to be the same men wanted in connection with the Boston Marathon bombings.
On Thursday evening, around 10:20 p.m., an MIT police officer was responding to a disturbance on campus when he was shot multiple times by two suspects, Middlesex Acting District Attorney Michael Pelgro, Cambridge Police Commissioner Robert Haas and MIT Police Chief John DiFava announced.
The officer later died at Massachusetts General Hospital. His name has not yet been made public.
Soon after the shooting at MIT, police received reports of an armed carjacking in Cambridge by two males.
The victim was reportedly jumped by the suspects, and kept in the car for about 30 minutes. After being released at a Cambridge gas station, unharmed, the suspects drove away.
The search for that vehicle led police to Watertown, Mass. When the car was sighted near the intersection of Dexter and Laurel, the suspects allegedly threw explosives into the street and engaged officers in a firefight.
During this pursuit, an MBTA police officer was seriously injured, The Boston Globe reported. According to WCVB, he is currently in critical condition.
One of the suspects was also critically injured. He was taken to an area hospital, and was later pronounced dead.
Police are still searching Watertown for the second suspect, who is considered armed and dangerous.
A Massachusetts State Police public information officer told HuffPost reporter Michael McLaughlin, "We believe this to be a terrorist, we believe he came here to kill people."
Residents have been ordered to remain in their homes as the manhunt continues.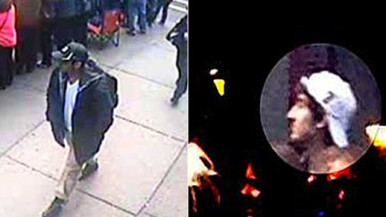 huffingtonpost